In general, with excellent moisture, hydration, strong concealing function and high coloring degree, Tom Ford's lipstick works well. Today, I will introduce Tom Ford pink dust, namely. 7# color.
Except for that, Tom Ford also provides 03 casablanca, 08 flamingo, 10 cherry lush, 21 naked coral, 22 forbidden pink, 31 twist of fate, 39 flash of pink, 42 pure pink, 48 virgin rose, 50 so vain and so on.
When I take off its cover, I find that Tom Ford lipstick is well-made. Why I say that. You come to see that its lipsticks have equal height in the same direction (towards the left) after rolling them out. But, when it comes to BURBERRY lipsticks, they vary in direction, including left and right at the same height. They don't look tidy.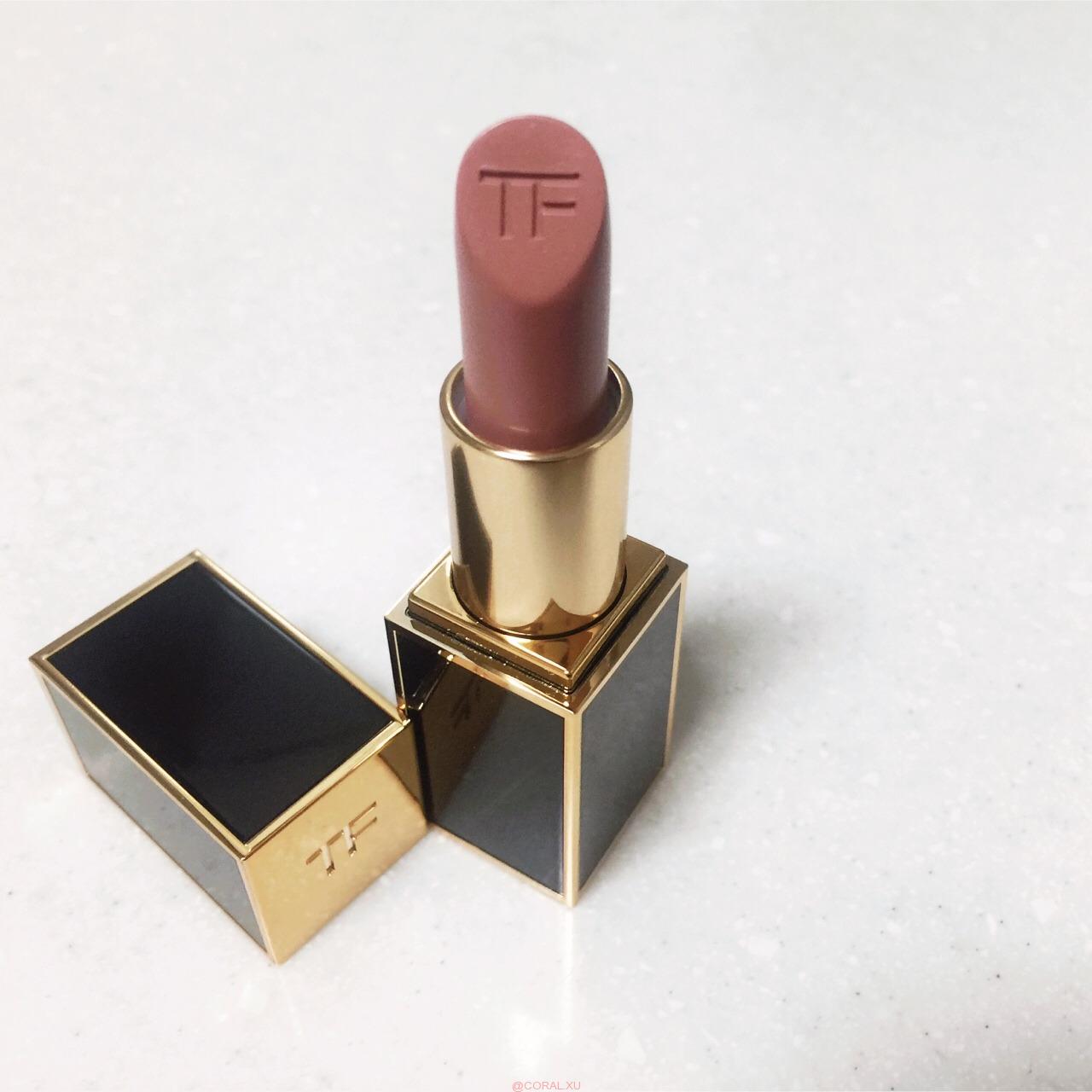 This Tom Ford pink dusk 07 lipstick was recommended by French saleswoman when I purchased eye shadow at TF counter. She said this color was extremely suitable for me. But, it stroke me that I couldn't harness this bare color and refused to buy it. Finally, at the insistence of this saleswoman, I took a sample sack home before purchasing.
When it is too hot recently, I recalled this lipstick because other bright-colored lipsticks are unfit for the weather. After using, I find that I almost love this cleaning pink. It seems to be mild and sober. Unhesitatingly, I buy it.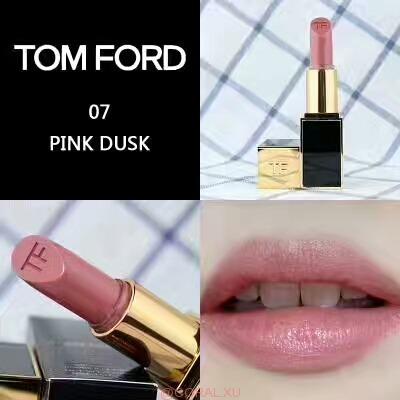 As for its color, this flesh pink is close to lip color. I personally think that girls dressed in black are unseemly without standing out after putting on this lipstick.
It has outstanding covering power to show lip prints slightly.
Odor: faint aroma, instead of great scent. Originally, I look forward to its odor, but I am a bit disappointed. However, you can't call it bad.
Moisture: someone said that it was the most moisture lipstick, but, I feel its smooth texture after using, just like creamy. Thanks to its high covering power, the peeling lip is basically smeared to provide invisible effects. In spite of its easy to smear and solid color, this pastry fluid may exsiccate your lip after long time.
Endurance: it has long endurance as a whole. It is fadeless after drinking.